Fence containment has come along way.
See what DebRon Fence can do for you.
Did you know that fence improves your property value.?

DebRon Fence Builders was started in 1993' by Ron & Deb Snyder, thus the
name "DebRon". This husband & wife
team worked hand & hand in
developing DebRon fence.
Deb loves painting the DebRon signs
for that personal touch.
Ron's quality of workmanship & design
reflects his appreciation of nature.
theses talents have made him one of
the most photographed fence builders
in Ohio.
Ron's motto "Where Pride is Still Alive"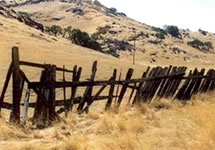 "Where Pride is Still A Live"